4 tags
8 tags
Suffering Saviors
A quick note on the photos: I'm not really a photographer at all, but was just sort of fascinated by the phenomenology of suffering as a form of entertainment. The below photos should not be judged by their technical merit rather than their content.  Link to Photos  The below essay was originally published at USA Today College, but I've edited it (or rather, brought it back to a more...
7 tags
My new essay that is sort of about Cannibal Tours
I just wrote my final college academic essay, and it's the most 'out there' and philosophical thing I've written for college, so given that I haven't updated in God Knows how long , I figured I'd post it for you all to enjoy maybe. It's a letter to Dennis O' Rourke, the maker of the film Cannibal Tours, which if you haven't seen I'll post...
6 tags
Sarah Lawrence College Has Communication Skills...
I just came home to find my car booted…for the second time in 48 hours. Way to treat a cripple, Sarah Lawrence. Dear Sarah Lawrence, Did you seriously just boot my car for the second time in 48 hours? Your communication skills are comparable to that of a brain-dead toddler. I am on the medical list and have been given special permission to park my car in front of my house. I am not...
8 tags
11 tags
The Right Choice In Mass Effect -- Or Why I Love...
 Kaidan Alenko Alliance Marine and crew-mate, is perhaps the most overlooked character in the Mass Effect series. Many felt that he was too whiny or generic in the first game, and subsequently killed him off, leaving Ashley Williams to live. However, I let Kaidan live during the events of the first game, and I was very excited about how that affected my play through of the trilogy. Possibly...
10 tags
Look Guys, I Wrote Something About Assassin's...
            'What if every conspiracy theory ever was true?' In a nutshell, that's the premise of the Assassin's Creed franchise. The factions of the Templars and the Assassins, fascism vs freedom, is painted surprisingly thick throughout the latter three games (Assassins Creed 2, Brotherhood and Revelations) in Ezio's quest for vengeance and later truth. But in the first Assassin's Creed game,...
4 tags
It Takes Balls, Man
It takes balls to…  It takes balls to write. I think. At least to write something of note or consequence. To work on a story that you feel is important. Putting your words on the page is not enough. Sometimes. They have to be words that make sense. In sequential order. But it's hard when you want to create something but you just can't find the words. Or the time. The time  away...
5 tags
Why This Election Matters More Than I Realized
Sometime during the past year, I somehow wound up signing myself up for Barack Obama's email blasts. For those of you who have ever read any of his campaign emails, Barck really likes to ask for three dollars, and then thank us all personally for our potential contributions. He even went so far as to invite me to a sleepover with him and George Clooney, where we can could take bubble baths,...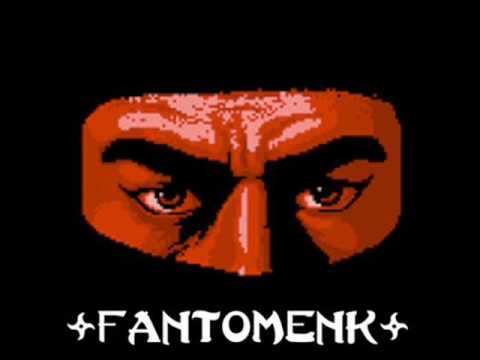 I Feel Fucking Helpless
Eh, whatcha gonna do, right?  It's not just some shrug your shoulders stock photo bullshit. This is a feeling like my fate for the week has just been handed to me. I got home from Italy on Friday, my brother left on Saturday. I miss him — but it's not that. It's this damn leg. I thought I had a pinched nerve, but now it's looking like I have a torn hamstring....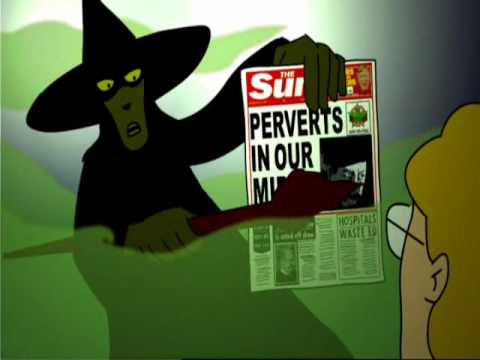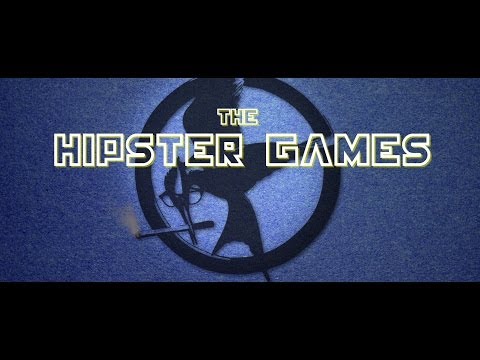 Planned Parenthood: biting the hand that feeds you →
valorsminion: This article is baffling. You can read it for the full story, but what it boils down to is this: Planned Parenthood needs money, and Internet-celebrity Tucker Max offered $500,000. It seemed like an obvious win-win situation—but apparently, PP had second thoughts when they found out about Tucker's occasionally controversial and (some think) misogynist anecdotes concerning his...
Kickstarter - Shadowrun Returns →
Just packed this shit, looks like an awesome game! 
Valor's Minion: The Slumber Games →
valorsminion: There are a lot of great things about The Hunger Games. The problem is, they're all taken from other movies. If you haven't seen Battle Royale or The Truman Show, yeah, I'm sure The Hunger Games blew your mind. I know, I know—on some level, everything is inspired by something else. But in…
Valor's Minion: Trayvon & Zim →
valorsminion: The media frenzy surrounding the Trayvon Martin case is getting ridiculous. New facts are coming out (for whatever they may be worth)—like, say, that a neighbor watched the whole thing, and there was a scuffle. (I just heard this, but haven't checked sources. It's possible my friend is telling me…
Dialogues in E Minor →
by ~HorowitzCentral The world is like a ride in an amusement park. When you choose to go on it you think it's real because that's how powerful we are. The ride goes up and down, around and around, it has thrills and chills, and it's very brightly colored, and it's very loud and fun for a while. Many people have been on the ride a long time, and they begin to wonder,...
I love the smell of the Internet in the morning
But now I don't. Not having a working laptop and all. It's nearly 5am and I'm on this public computer in my 'flat' complex… God man I'm a writer, I need the tools of the trade.
News Corp: James Murdoch Done as Head of News... →
The neverending News Corp phone hacking scandal continues to chip away at the Murdoch family's prestige. James Murdoch—son of Rupert and onetime heir to the company throne—is stepping down as the head of News International, News Corp's UK publishing arm.
6 tags
"Hell? You don't know what hell is. None of you people do. Hell isn't..."
– Reading Sin City for the first time and just came across this quote…how badass
New Super Nintendo Game Being Developed - Platform... →
wcc5723:
"We can't say a story is just a story. Those people all died for stories. They..."
Ya'll should like this photo so that I can win free shit Please click the link. laugh and then like.. https://www.facebook.com/photo.php?fbid=10150557158571426&set=o.193334324519&type=1&theater
Valor's Minion: London ComiCon 2012 →
valorsminion: This weekend has been incredible. Going down to London for the first-ever London ComiCon, meeting up with Dan Horowitz (not sure how you link to other Tumblrs, but: http://horowitzcentral.tumblr.com/ ) and going around seeing all the sights. Stan Lee was there, so before we went, Dan and I were…
Valor's Minion: YouTube MyWorld #2 →
valorsminion: Speaking of webcomics, here's one that I made last year, using Dan as a model. He was playing a game; none of these pictures were actually posed (although I did call in his twin brother Derek for the sixth panel). I apologize for the small print in the first four panels; I made this on Photoshop,…
New Drinking Board Game Uses Memes as Spaces →
For a larger version, click here. For meme playing pieces, click here. For a playable online version, click here. If you like memes and alcohol, you'll love this new drinking game that uses 24 memes as spaces of a board game. Cheers to that! Reddit's kc_sharky unveiled the game Thursday on the…
What Freud Would Have Done If He Had Facebook «... →
I wish Freud was on Facebook!
THIS Guy
THIS guy — is such a sex bomb.
A college journalist learns to cook | USA TODAY... →
Check out my cooking skills, guys.
Replacements for 'Cool Story, Bro' →
Fascinating discourse, chum Riveting fable, comrade Intriguing anecdote, brethren Perpetuating argument, colleague Sweet saga, yo Waste of time, jerk Spellbinding reiteration there, my chummy Phantasmagorical novelization, oh great one Interesting intellect, imbecile Trepidating bore, fetus Ballin' gossip, dawg  Although I probably would have gone with: 'Fascinating discourse,...
5 tags
Dan Harmon on Writing
While I'm sure all bad writers probably have a hard time writing, I'm equally certain that not all people having a hard time writing are bad writers (thank God). The term "writer's block" is, itself, the beginning of a self-defeating syndrome.  The idea that something is "in our way" presumes we know where we're going, which presumes "we" we are responsible for our failures and successes,...
""The trouble with fiction… is that it makes too much sense. Reality never makes..."
Somehow Platform Nation took the "Dwayne Johnson... →
Heh, not my finest moment. gamejournos: No. No. You do not get to pull this sort of misleading bullshit, Daniel. It's bad enough you have this misleading headline: Dwayne 'The Rock' Johnson to Star in Upcoming Call of Duty: Black Ops Movie? But then you follow it with this misleading opening line: At least, that's what the Rock is allegedly cooking. No it fucking isn't. It's something...